Welcome to the Nicobit Wiki Survival Island - Escape from Desert Island Wiki
Survival island - Escape from a desert Island!
Edit
This wiki is a guide to the app of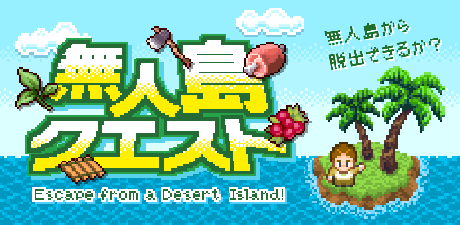 game on both Google Play Store and Apple App Store by Nicobit.
The player has to learn to survive in a deserted island by collecting resources and crafting useful tools, and escape from the island itself.
Learn how to start from scratch, discover how to turn sticks into swords. All the while exploring the world around and gathering raw materials. In this Sandbox/RPG style game the possibilities are truthfully endless...
Table of Contents
Edit
Other places to get hints/tips
Edit
Latest activity
Edit
Photos and videos are a great way to add visuals to your wiki. Find videos about your topic by exploring Wikia's Video Library.
Ad blocker interference detected!
Wikia is a free-to-use site that makes money from advertising. We have a modified experience for viewers using ad blockers

Wikia is not accessible if you've made further modifications. Remove the custom ad blocker rule(s) and the page will load as expected.